Real Estate agents guided by integrity and experience.
Manack Signature Properties is a privately owned and operated, full-service real estate company that focuses on residential, land and commercial real estate in the greater Statesboro, GA area. Our firm Lists and Sells residential, land, commercial and investment properties.
With nearly 100 years of combined agent experience, we are proud to be able to serve our clients with integrity and use our experience to help them achieve their real estate goals. Our Mission is to provide professional, expert real estate services, using the highest ethical standards and current market knowledge while developing long term successful business relationships.
Todd, I've done these restaurants all over and you are the most professional and knowledgeable of any Broker I've worked with.
– GT, National Franchise Restaurant Purveyor
Dear Todd, Meeting with you was a very pleasurable business experience during the purchase and closing of our Savannah Ave Property. Thank you again for your gracious and professional manner in which the transaction was conducted.
– BR, Commercial Lot owner
Todd, I just wanted to say thanks for everything you have done for me. From Leadership Bulloch to our building search, you have maintained a professionalism and class that not many people can show. I don't know that I will ever be able to give back to you as much as you have given to me, but if the chance ever comes I would be honored.
Dear Todd, Many thanks for your call earlier this week, though that call should perhaps have been from me to you- I admire your perseverance in pushing the deal to closing. It's wonderful to have positive feedback like your call- you brighten my day.
– CB, Real Estate Attorney
Commercial and Residential Sales
At Manack Signature Properties, our licensed real estate agents are experts in the local Statesboro market. We take pride in offering personalized service to each and every client we represent. Every member of our team is personally invested in the local real estate market. Most of all, we are all proud to serve our community. Through these experiences, we have gained the knowledge to be able to help many through such life-changing events as buying or selling a home or commercial property.
If you are thinking of purchasing a home, we know the local Statesboro market well. Our agents will meet with you and gather as much information as possible, so that we have a through understanding of your desires in a new home. We will search the property listings, and work with our local network of agents to help you find the home that best suits your needs. Our number one goal is not just to sell you a house, it's to help you find your home. Our team will help you through the entire home buying process, from start to finish.
If you are thinking of selling your home, we have the expertise in the local real estate and financial markets to make sure you get the most for your home. When you list your home with us, we will help you every step of the way. We can help you prepare your home to sell by providing last-minute home improvement tips to boost your home selling price. We also offer staging advice to encourage a faster sell. We use the latest marketing techniques to make sure the right buyer finds your home, as quickly as possible. If you a looking for a realtor in Statesboro, GA, that will help you get the most for your home, we would love to talk to you.
When it comes to commercial real estate transactions, our broker and agents are some of the best in the business. Our success in the commercial real estate business stems from our valued relationships built throughout the years, with people who have been paramount in growing a successful Real Estate Business. We are fortunate to be able to say that we have brokered most major developments that have occurred in Statesboro over the last 28 years.
Whether you're thinking of selling your home or business or are ready to purchase, Manack Signature Properties is your partner in the real estate business.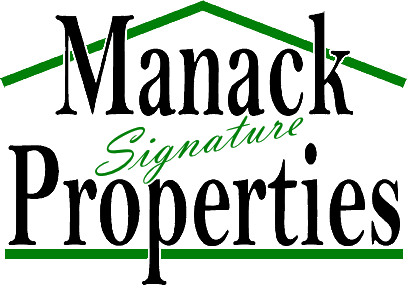 Mailing Address:
112 Savannah Avenue
Statesboro, GA 30458
Physical Address:
124 Savannah Ave. Suite 2 E
Statesboro, GA 30458