Manack Signature Properties
Real Estate guided by integrity and experience.
Todd, I've done these restaurants all over and you are the most professional and knowledgeable of any Broker I've worked with.
– GT, National Franchise Restaurant Purveyor
Dear Todd, Meeting with you was a very pleasurable business experience during the purchase and closing of our Savannah Ave Property. Thank you again for your gracious and professional manner in which the transaction was conducted.
– BR, Commercial Lot owner
Todd, I just wanted to say thanks for everything you have done for me. From Leadership Bulloch to our building search, you have maintained a professionalism and class that not many people can show. I don't know that I will ever be able to give back to you as much as you have given to me, but if the chance ever comes I would be honored.
Dear Todd, Many thanks for your call earlier this week, though that call should perhaps have been from me to you- I admire your perseverance in pushing the deal to closing. It's wonderful to have positive feedback like your call- you brighten my day.
– CB, Real Estate Attorney
Todd, Your willingness, without hesitation to painstakingly review and make suggestions and point out considerations was invaluable in negotiating a fair lease. Based largely on your notes, I proposed many changes and many were accepted. You went far beyond what I expected- Hours and Hours. You're a great friend and brother, The Best.
– LB, National Franchise Smoothie operator
Todd, Thank you for your invaluable assistance in acquiring and working with these two deals. I appreciate your help very much.
– LZ, Investor, friend and the most Generous guy I know.
Professionally I've enjoyed developing a network of people who have been paramount in growing a successful Real Estate Business. We've had some to retire and we've had changes but all, past and present have contributed to our success and growth professionally and personally.
Our firm manages, lists and sells residential, commercial and investment properties. We are ALL personally vested in what we do as each staff member owns real estate of their personal taste.
I've been blessed to have brokered most major developments that have occurred in Statesboro over the last 28 years. Statesboro Crossing (home to TJ Max, Petco and Hobby Lobby) was the first major successful big box retail development in almost 30 years. Walmart's expansion into the Market District (Statesboro's next Retail Market) helped the overall success of the medical, services and retail markets along Fair Road and has introduced many national, regional and local businesses to the area. I've enjoyed some larger projects but especially enjoy making friendships with all customers who genuinely desire representation that will make a difference on their properties, large and small.
Personally, many people are responsible for my successes and I attribute my relationship with my maker, my wife, family, friends and loyal clients for the many blessings I enjoy. Through the association with so many caring and dedicated people it makes giving back to this community a pleasure. Our web designer of course recommends writing a glowing bio but using the word "I" seems disingenuous knowing how "we", "us", "team" and "togetherness" has been what has worked in my life to accomplish anything meaningful. I am very happy to say that all on our staff have a selfless cause that is near and dear to them and we all enjoy making a difference in the Community that affords us so many opportunities.
Should you need a Broker to represent your best interest, it would be an honor!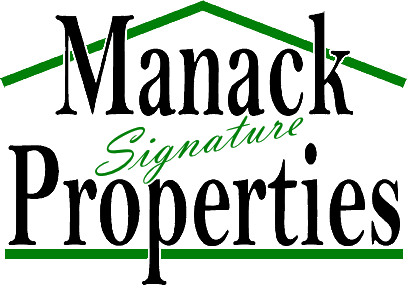 Mailing Address:
112 Savannah Avenue
Statesboro, GA 30458
Physical Address:
124 Savannah Ave. Suite 2 E
Statesboro, GA 30458